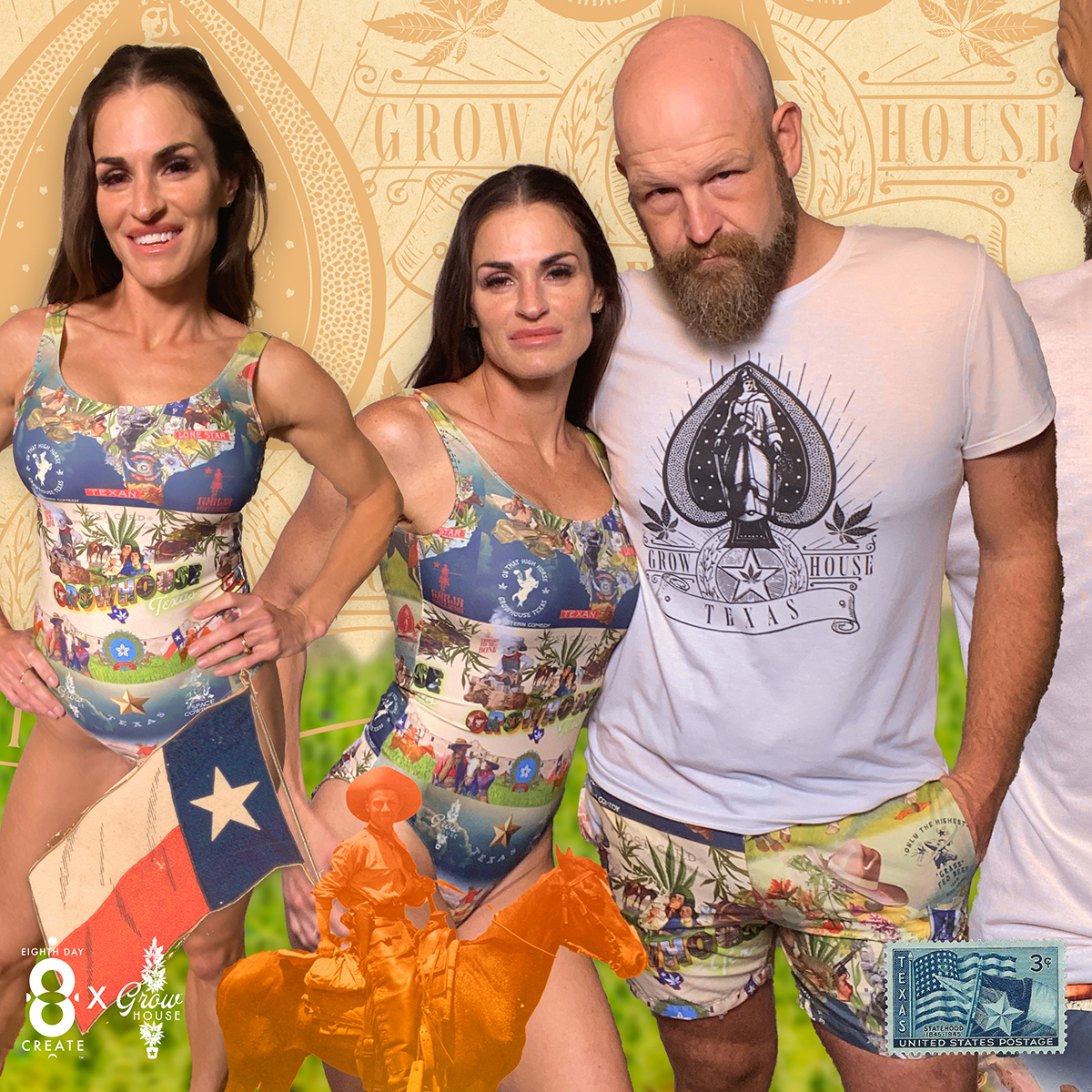 Growhouse Texas X 8th Day Create Apparel Collection
Growhouse Texas and 8THDAYCREATE officially announce the launch of a special edition collaboration apparel line in celebration of Texas Cannabis. Combining their love for the sacred plant, Cannabis with fun Texas-inspired graphics, this collection brings the inspiration of worlds to offer unique one-of-a-kind graphics and apparel pieces that celebrate the cannabis plant with a creative Texas-inspired spirit.
HOW DID THIS COLLABORATION BEGIN?
This journey started off in September of 2019 when both Liz and Patrick of Growhouse Texas met Brandon Palma of 8THDAYCREATE in beautiful Montego Bay, Jamaica at CANEX JAMAICA. The stars aligned for us to come together, and we both instantly recognized the the spirit of canna family within each other and connected further through creative conversation. It wasn't long before both parties would find themselves meeting again in Sunny Los Angeles to confirm a creative collaboration in honoring the cannabis journey across America.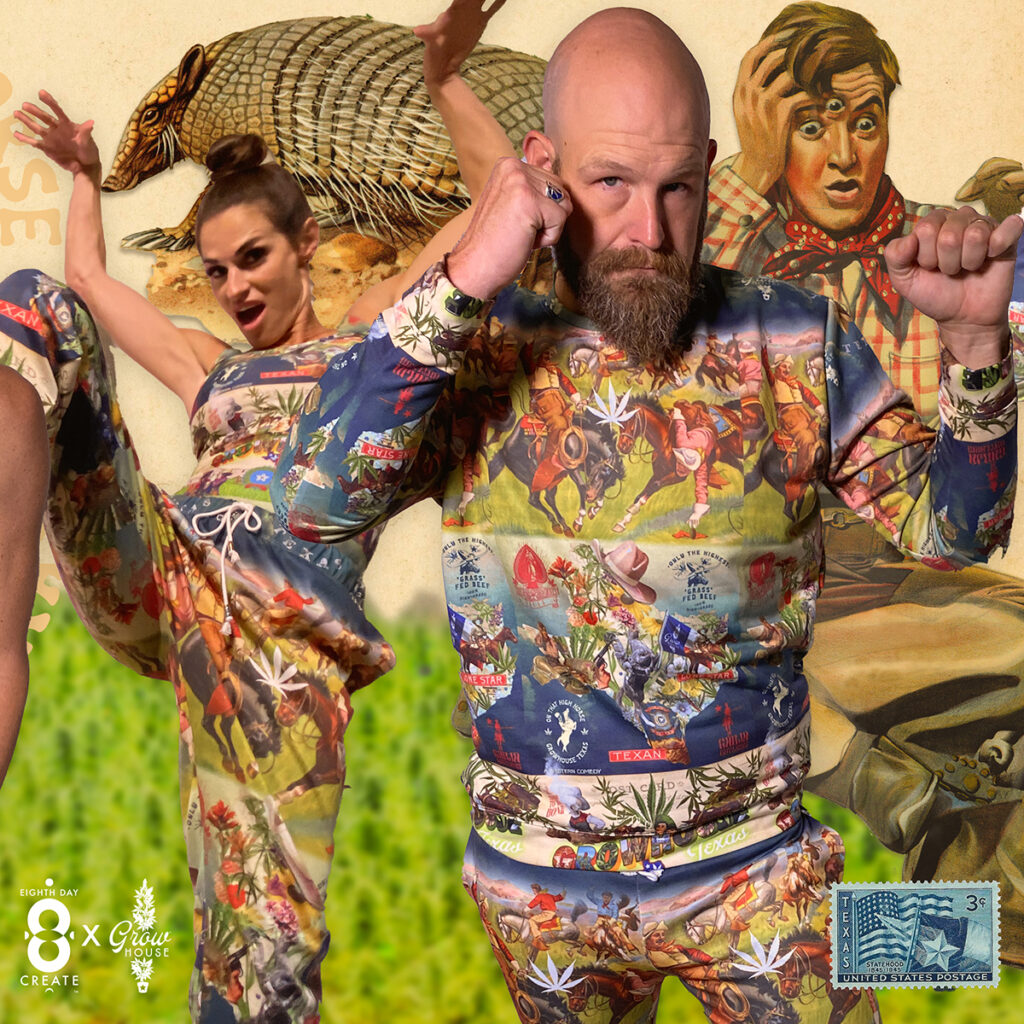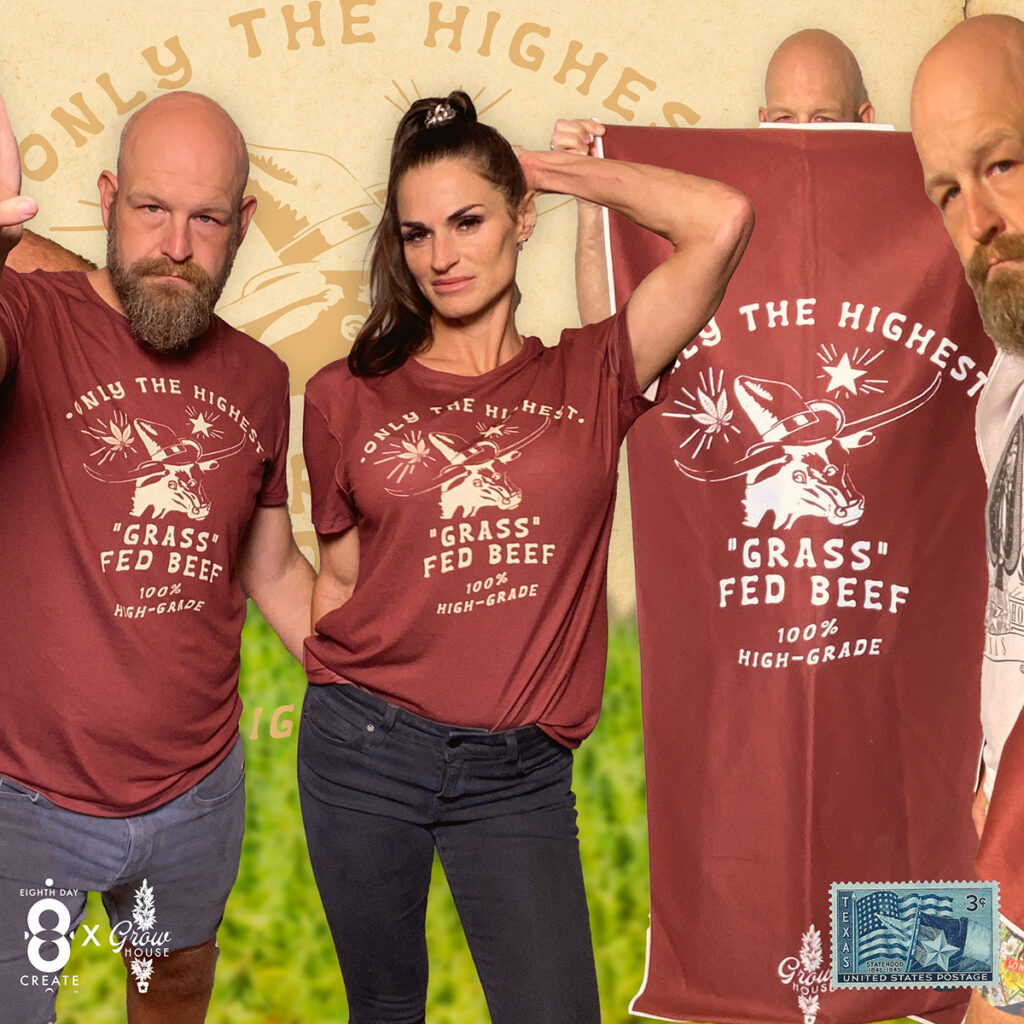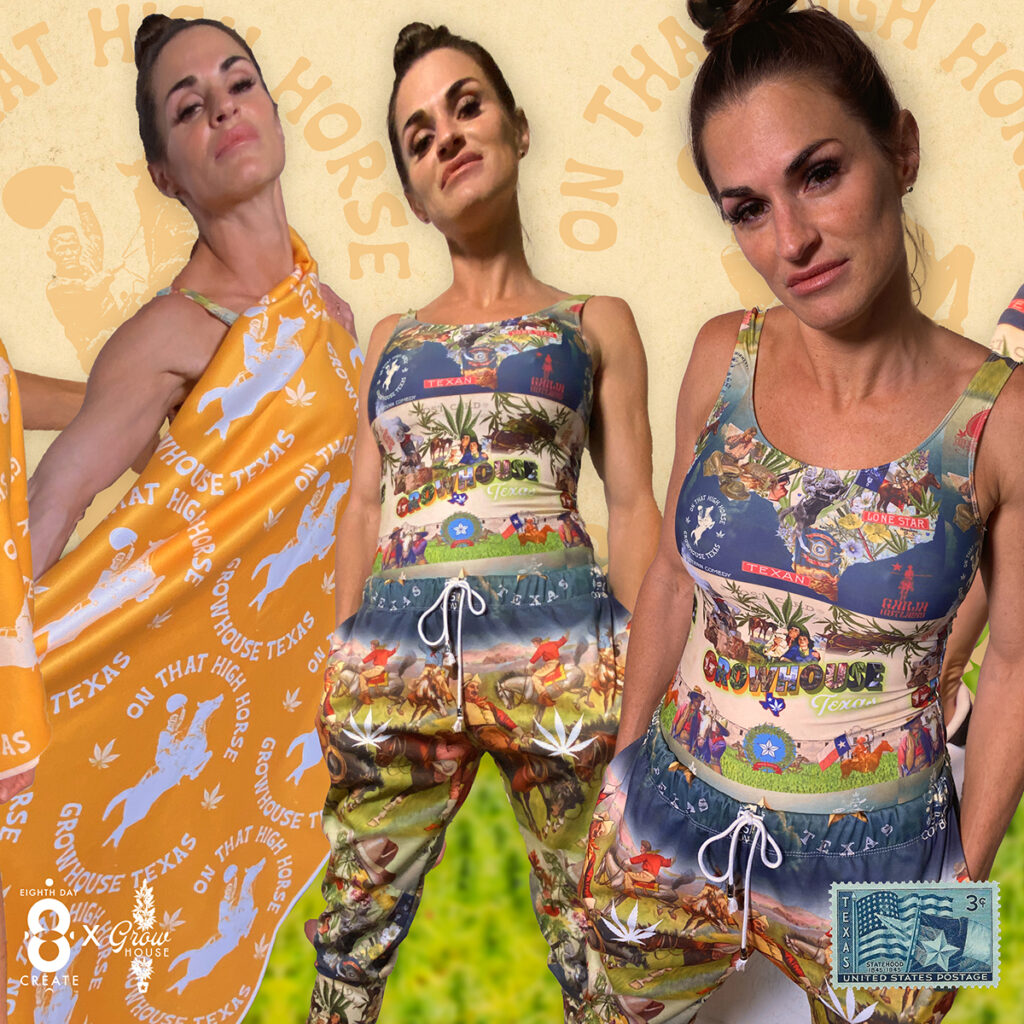 BRAND ARCHITECT
Brandon Palma of 8THDAYCREATE took the reigns of establishing GROWHOUSE TEXAS'S branding and identity, formulating the logo and overall vibe. Brandon felt it had to be of great importance that the brand respects the great spirit of Texas while infusing the Ganja ethos and vibes in a consistent yet creatively engaging way and to remain open to creative interpretation as the story of cannabis unfolds in the great state of Texas. The creative solution was to tap into the rich history of Texas and bring the story alive through unique cannabis-Texan themed graphics.
WHY APPAREL
While greater and more open access to cannabis is not legally available in Texas, Liz and Patrick are strong advocates and state activists for the plant and wanted to express their love for this being. 8THDAYCREATE found it fitting to embody that energy through fun apparel designs that would bring to life their vision. And what not a better way to normalize the conversation about cannabis than to do it in something you can wear.
Brandon and 8THDAYCREATE have sourced out top tier quality production items to match the designs which once felt in person will really bring the vision to life. Liz, Patrick and I are truly excited to present this collection to you and even if you don't have Texas pride, may you find some inspiration about the energy of the plant in this collection!
CLICK TO SHOP COLLECTION