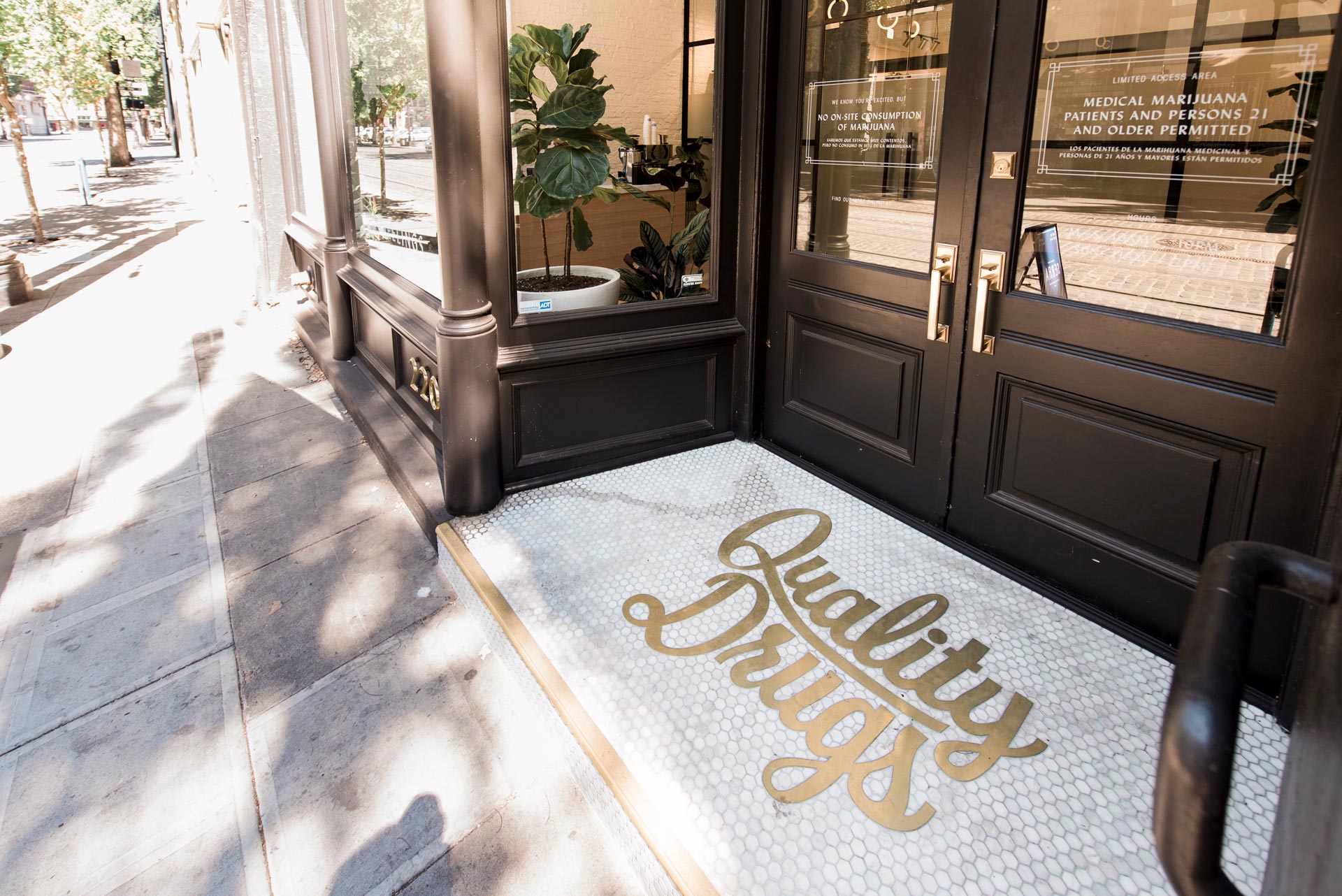 Canna Branding: Serra Cannabis
Originally published for Dope Magazine March 2017 in print and online. Click to read original link.
"We purposefully stayed away from the use of green, and chose Yves Klein Blue as our brand color."
Serra Cannabis based out of Oregon takes cannabis to the next level. Looking to do their part in reversing many of the cultural stigmas associated with the plant. Serra fuses design, architecture and cannabis beautifully in all three of their locations throughout Oregon. Serra infuses luxury into its brand in a way that both the novice and expert consumer can enjoy. During a snowy day in Portland, DOPE Magazine had the privilege of sitting down with Cambria Benson Noecker, Brand Director, and gained insight into the company's aesthetics.
DOPE Magazine: What is your inspiration behind your brand?
Cambria Benson Noecker: With Serra we wanted to create a sophisticated, artistic, yet approachable brand that set new standards and supported the progressive paradigm of cannabis culture as it became more mainstream and socially acceptable.
Q: What message do you want to portray with your branding?
A: We want our brand to challenge the stoner stereotype in an artful and clever way. Cannabis is for everyone. Our aim is to reach all cannabis users who prioritize and appreciate a curated retail experience—the connoisseur, the knowledgeable or the curious.
Q: Is there a special meaning behind the colors in your branding and packaging?
A: We purposefully stayed away from the use of green, and chose Yves Klein Blue as our brand color. Our tagline "Purveyors of Quality Drugs" is a nod to cannabis' history as an apothecary staple.
Q: How do you feel your brand and identity reflect the cannabis industry?
A: Serra's brand and identity reflect the evolving aesthetic of the cannabis community and its growing population of design-conscious consumers.
Q: How are you making your brand distinguishable throughout the ever-growing cannabis industry?
A: Serra was built to be distinguishable by going after a customer base looking for a more artful experience.  We continue to grow our brand and presence with products, partnerships, service, and retail environments that elevate our brand and the cannabis industry as a whole.
INFO:
website – shopserra.com
instagram – @serracannabis