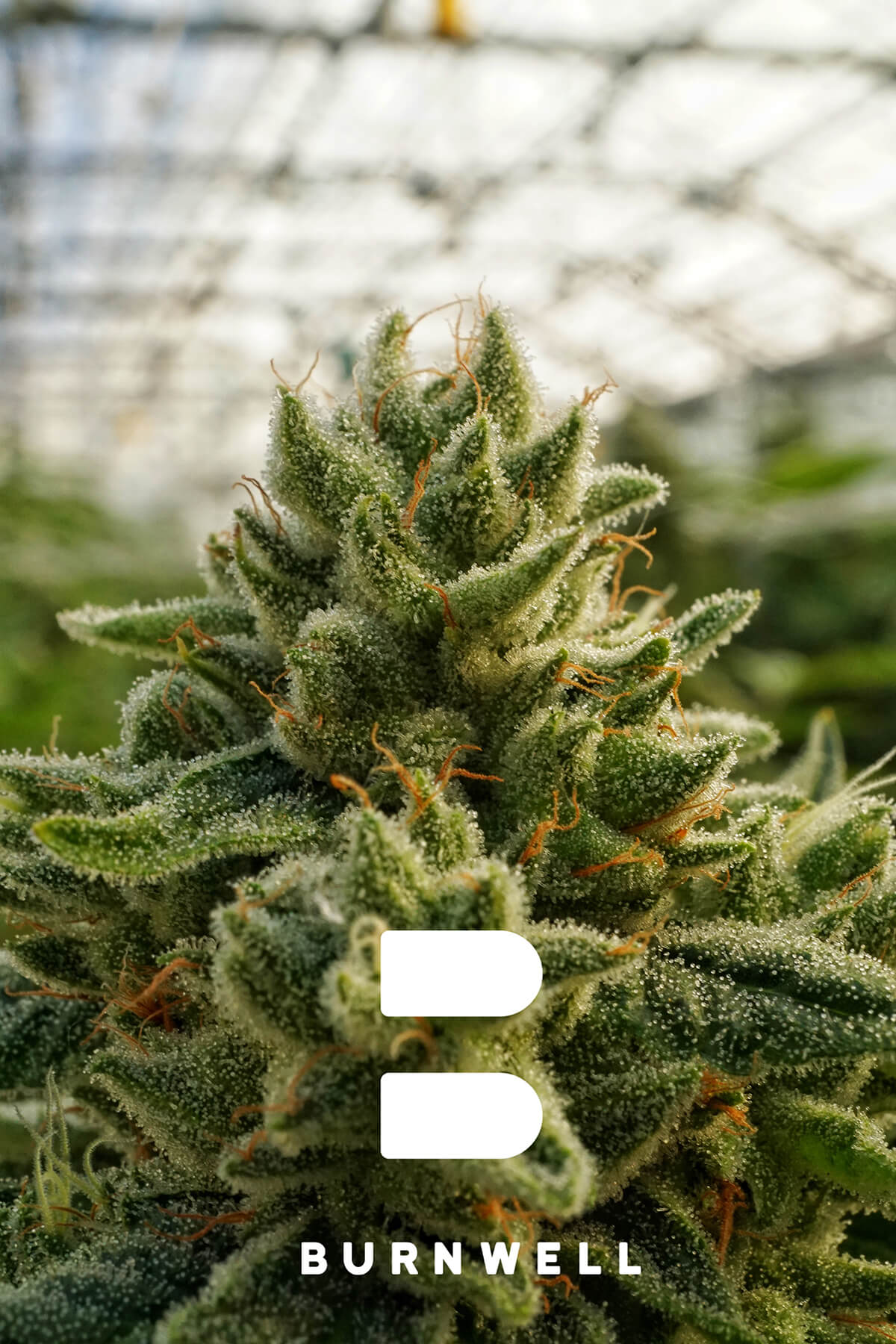 Canna Branding: Burnwell
ORIGINALLY PUBLISHED FOR DOPE MAGAZINE JANUARY 2017 PRINT AND ONLINE. CLICK TO READ ORIGINAL ARTICLE.
What is your inspiration behind your brand?
Simply put, Burnwell was inspired by the compromises we faced as we looked to enter the recreational cannabis marketplace.
We are not big fans of compromise. And the ethics of our founders simply did not allow us to follow the current market and continue the compromise.
The compromises we faced were both on the back end of cannabis growing and on the front end of product packaging.
When we started Burnwell, the growing options were to either grow world class cannabis using traditional indoor methods and in the process continue the ever increasing carbon footprint of this industry, or offset our carbon footprint by using traditional outdoor methods, but in the process compromise quality. We set out to find a better way. We wanted to combine the complete environmental controls of indoor growing with the sustainability and scientific benefits of outdoor.
From a packaging perspective, the options were either plastic containers, Mylar bags, or glass which included plastic lids. We all know that the world does not need more plastic. We had to find a way to maintain our ethical standards all the way to the final product.
These two areas of our business became our focus long before we were even granted our license to grow. Marrying quality and sustainability become our mantra.
Our vision of the end of compromise in the cannabis market was the birth of Burnwell.
What message do you want to portray with your branding?
Unlike most companies, our brand is not just a logo. Our brand guides everything we do. It is a reflection of our culture.
When people say "BURNWELL", they are directly conveying positivity and quality. We've built an emotional experience into our company name intentionally.
We want the cannabis community to understand that they now have a choice. There is now an option to have world class cannabis without negatively impacting the planet. Our marketing tone directly speaks to our commitment to the planet and to the community, and especially to our love of the Pacific Northwest lifestyle.
Are there any special meaning to the colors or references in your branding and packaging, if so please explain?
When we set out to define our packaging approach we knew that retail execution would determine if we become another failed cannabis company or a successful one. We had to find a solution that would work for our packaging team, our retail partners, and for the end customer. Meeting all three needs was a challenge.
Being retail cannabis customers ourselves, we immediately identified areas of improvement in how cannabis was being presented in retail today.
For example, in addition to the overuse of non-renewable packaging like Mylar bags, we also become concerned by the over-labeling of products. Too many products on the shelf today do not allow the natural beauty of cannabis to be seen by the customer. When you grow top shelf cannabis, you don't need a lot of fancy labels or catchy strain names for people to see the value.
We chose to take our own path. We combine high quality glass using a cork lid with a hang tag for the product information.
The label-free glass gives customer full visibility of the cannabis inside, and our hang tags are all printed in Seattle on recycled paper. Our packaging can be reused or recycled with ease.
It's obviously a much more expensive approach, but we have absorbed the cost to ensure the customer doesn't have to pay more.
All of the artwork we use on our hang tag comes from Burnwell employees or family members. We convey the experience each strain will give you through the hang tag art.
How do you feel your brand and identity reflect the cannabis industry?
At Burnwell we believe our brand reflects the unmet needs of the cannabis customer. Those unmet needs relate to the compromises mentioned – quality vs. sustainability.
We believe all cannabis customers have a passion for "planet over profit" products and companies.
We see how customers truly light up with joy when they first see our products, or even our marketing tone. Customers feel our commitment to quality and sustainability before they even become aware of our full story.
We believe all cannabis customers have a passion for "planet over profit" products and companies. Burnwell aspires to channel that passion, and we hope other companies join us in that effort.
How are you making your brand distinguishable throughout the ever growing cannabis industry?
We had to take a completely unique approach. We had to build a brand identity which would develop alongside the market and alongside the community. This was a serious undertaking. Thankfully, a trusted advisor connected us with Rival Creative (weRivial.com).
The team at Rival quickly grasped the challenge we faced and took a personal interest in overcoming the challenge with us. Rival has a Burnwell showcase explaining the journey at werival.com/burnwell/. After rounds and rounds of creative workshops we landed on the Burnwell "B". The Burnwell "B" is simple and playful. The simplicity allows us to creatively tie all aspects of our company philosophy to our logo as needed. For example, we can dial up the cannabis tone or dial up our focus on sustainability without our logo being out of place. We also are able to partner with the artist community or companies outside of the cannabis market with ease thanks to the simplicity of our mark. We are already working with a few artists on collaborations for our spring strains announcements. Stay tuned!